About Us
McMillen Library's Mission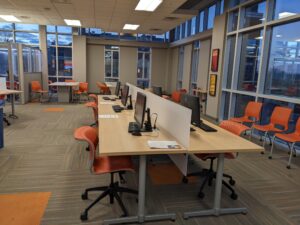 The mission of McMillen Library at Indiana Tech is to provide convenient access to those resources needed to support student learning, faculty instruction, and research, as well as promoting the virtues of intellectual inquiry, acquisition of knowledge, and excellence in scholarship for all members of the university's community.
Where We Are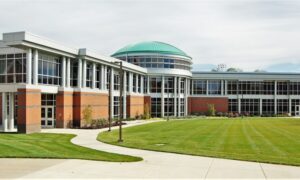 McMillen Library can be found on the first and second floors of the west wing in the Snyder Academic Center.
McMillen Library History at a glance
1939: Indiana Tech library started with $200 budget for books.
1962: Original McMillen Library was dedicated with significant funding from Dale McMillen. The building no longer exists, but the library still gets support from the McMillen Foundation.
2004: Andorfer Commons opened with dining hall, McMillen Library, movie theater, bowling alley, recreation center, chapel, gift shop, and conference rooms.
2014: Snyder Academic Center is constructed and a new expanded McMillen Library moves in.
Library Team
Our librarians are always here to answer your questions and help you with your research. Click here to meet McMillen Librarians.
10 Reasons to Visit McMillen Library